Wooden Homes, Cabins & Garden Buildings
We are one of the UK's leading suppliers and builders of luxurious wooden homes, log cabins and garden buildings. Our timber is sourced from Scandinavia where the trees are grown in a cold environment to give the wood a dense long-standing quality. We supply SELF-BUILD KITS for those individuals that prefer to erect their new timber home or building on their own. We also offer a FULL TURN-KEY solution where we can arrange planning permissions, Architect designs, supply, build and even cosmetics for your new timber home.
We have several technologies for the construction of timber houses
Traditional log homes - These log houses are constructed completely from laminated logs which form the skin of the building.
Mobile Homes - Mobile homes are designed and constructed to be transportable by road in one or two sections. Mobile homes are no larger than 20m × 6.8m (65ft 7in × 22ft 4in) with an internal maximum height of 3.05m (10ft 0in). Legally, mobile homes can still be defined as "caravans".
If you have any questions or would like to speak to one of our sales team, please don't hesitate to get in touch today.
Enquire Now
Design Collection
Direct from the factory
Tel: 02380 171091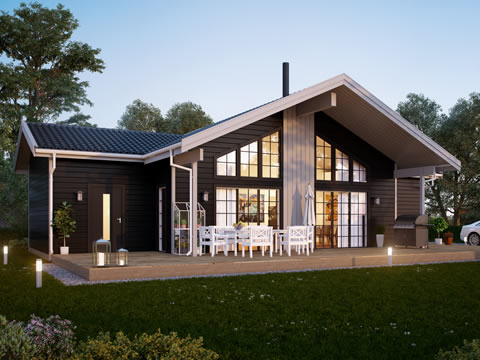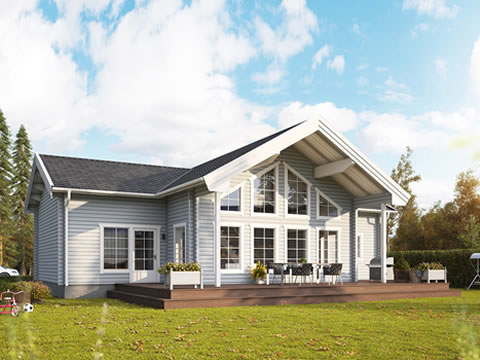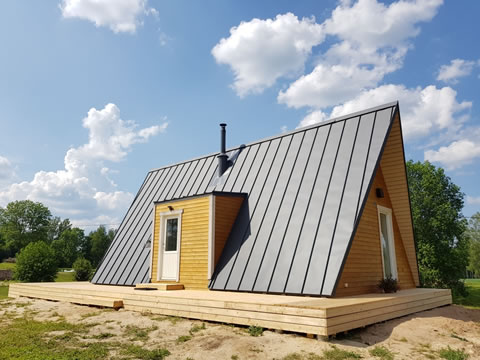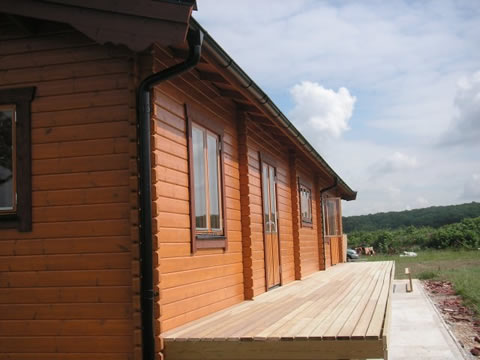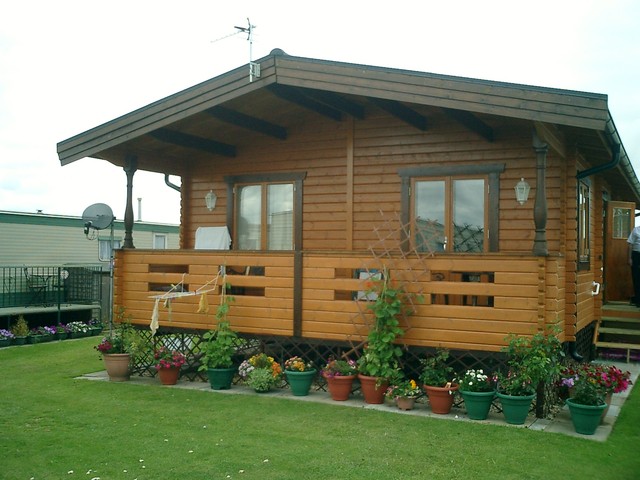 Mobile Homes
Luxurious & Affordable Homes, Garden Annexes & Home Offices
Our collection of high-quality Mobile Homes manufactured from solid Scandinavian Pine Logs are ideal for permanent living. The interior can be modified to meet your specific criteria offering a perfect solution for family living. Our Mobile Homes also comply with UK Building Regulations.
See Collection
I want a log home but where do I start?
Please see our planning guide to help you through the process of achieving the perfect tailor-made log home. We are here to help!
Read Guide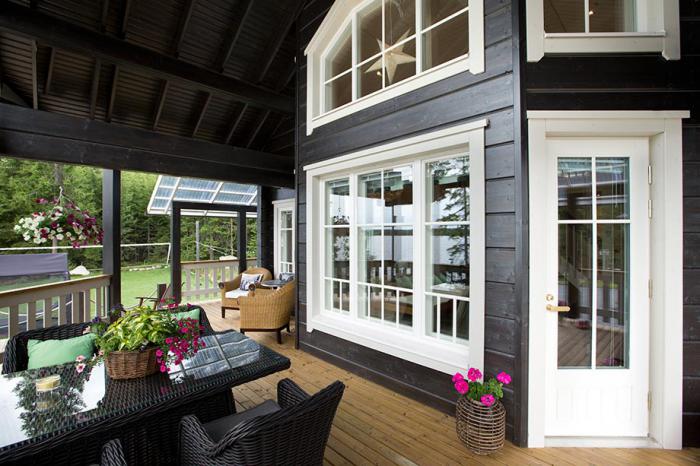 Why choose wood for your new build?
Timber Panels or Log
This informative guide will explain the benefits of choosing wood to build your new home or holiday let. Covering health, lifestyle, efficiency and ecological benefits.
Wood Benefits
Looking to purchase land in the UK?
Please visit PlotBrowser to see available plots of land for sale throughout the UK. Find the perfect location to start building your log cabin or home.
Visit PlotBrowser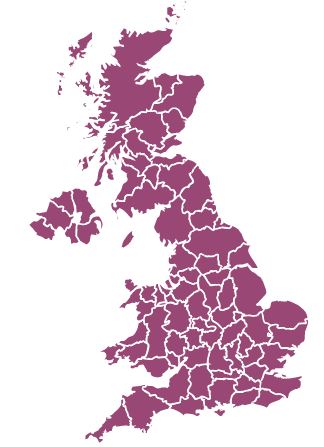 From self-build to full turnkey projects
Here at Scandinavian Log Cabins, we offer wooden homes in a self-build kit form for you to create & build your stunning new home on your plot of land, We can give help & advice for planning permission, building regulations and technical building hints & tips. Log houses or wooden houses are becoming very popular in the UK. We also offer a full turnkey option where we can handle the whole project from design drawing to arranging cushions.
Enquire Now
Latest News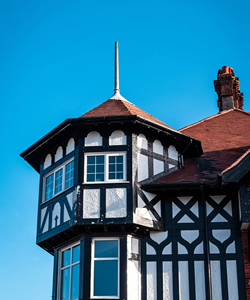 History of Timber Frame Homes in the UK
From Medieval to 21st Century designs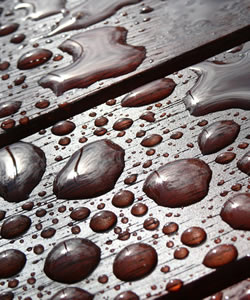 Treatment for Log Cabins
The best treatment to look after your precious log cabin